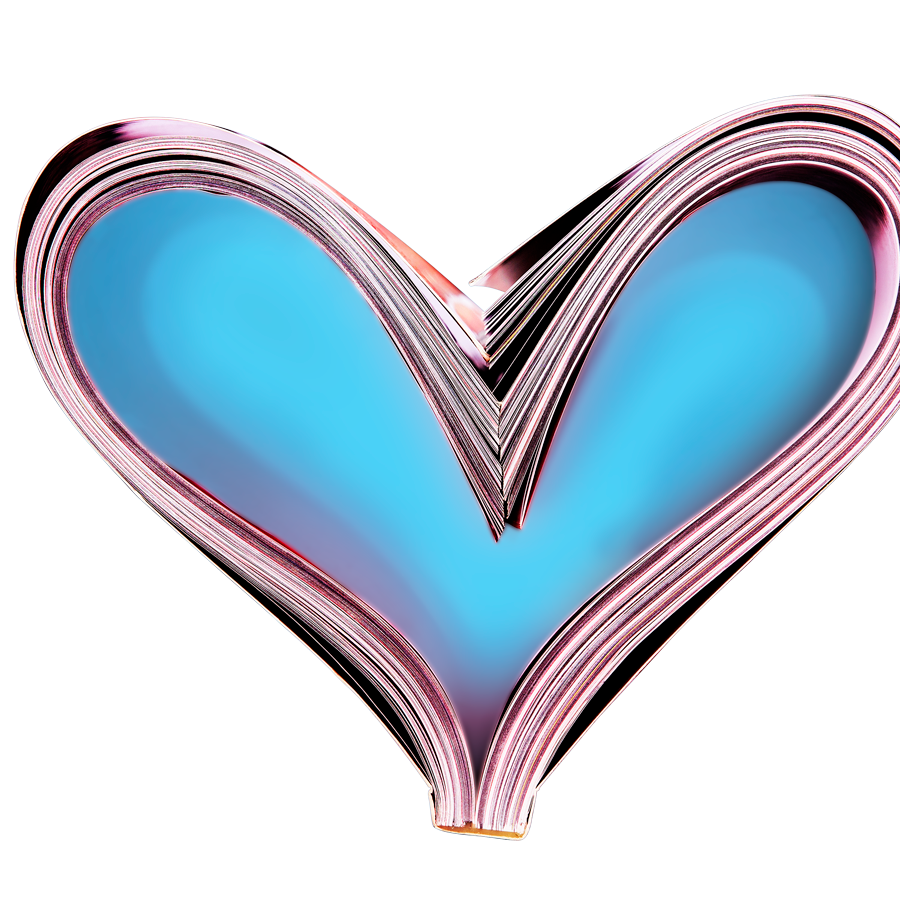 We're
passionate
about print.
NB: You'll often find us smelling a freshly
printed brochure which is hot off the press.
Brochure Print
Your brochure is a shop front promoting your products to the outside world. With this in mind you should be looking to present your products at the highest quality you possibly can. We can print on either our B2 Heidelberg lithographic press for quantities up to 100,000, or for shorter run work we can use our HP Indigo 7r digital colour press.
We have the capability to print annual reports, booklets, prospectuses and to also produce books.
All our products are printed on FSC or PFEC accredited stock. We are committed to using papers and boards which are Carbon Balanced. Our Carbon Balanced Printer status allows you to use the World Land Trust logo on your print which helps promote your own social responsibility. From the moment your artwork hits our reprographics department only the highest of quality will be accepted and this ethos will follow the job through to its conclusion.
Examples of our work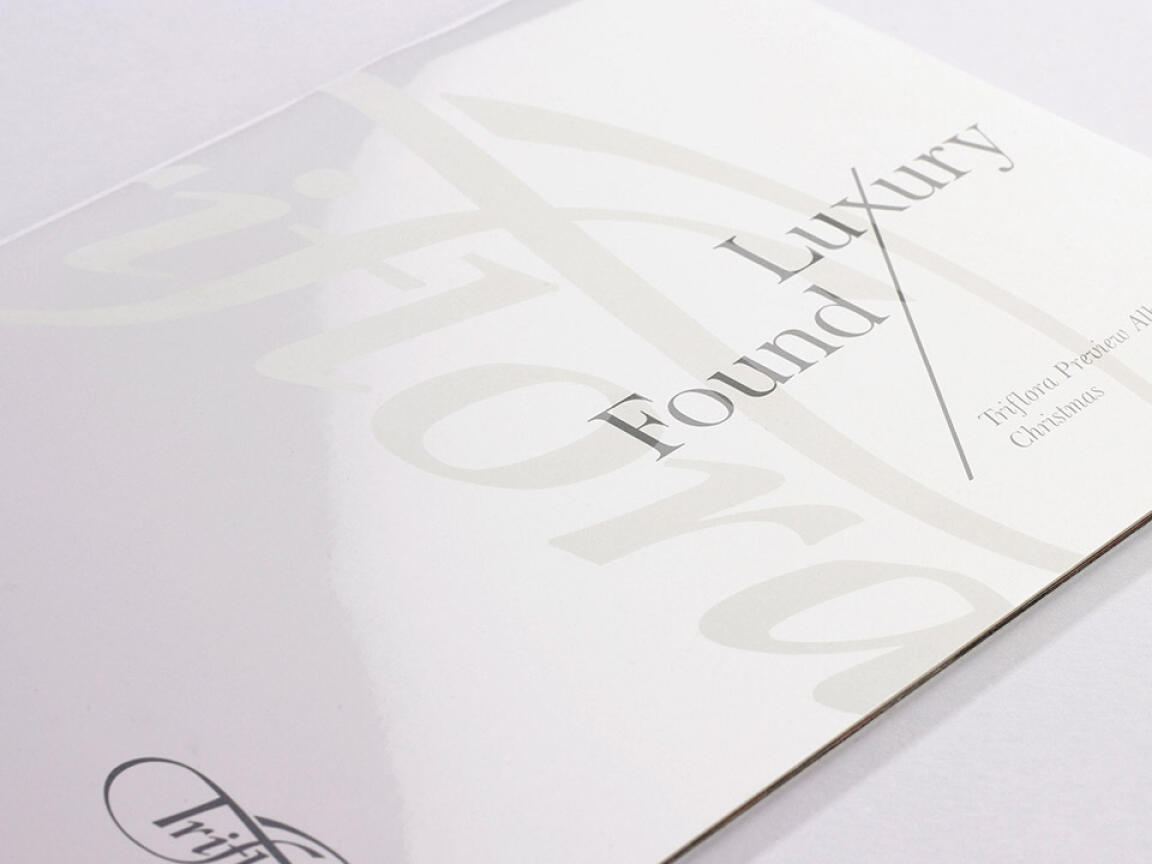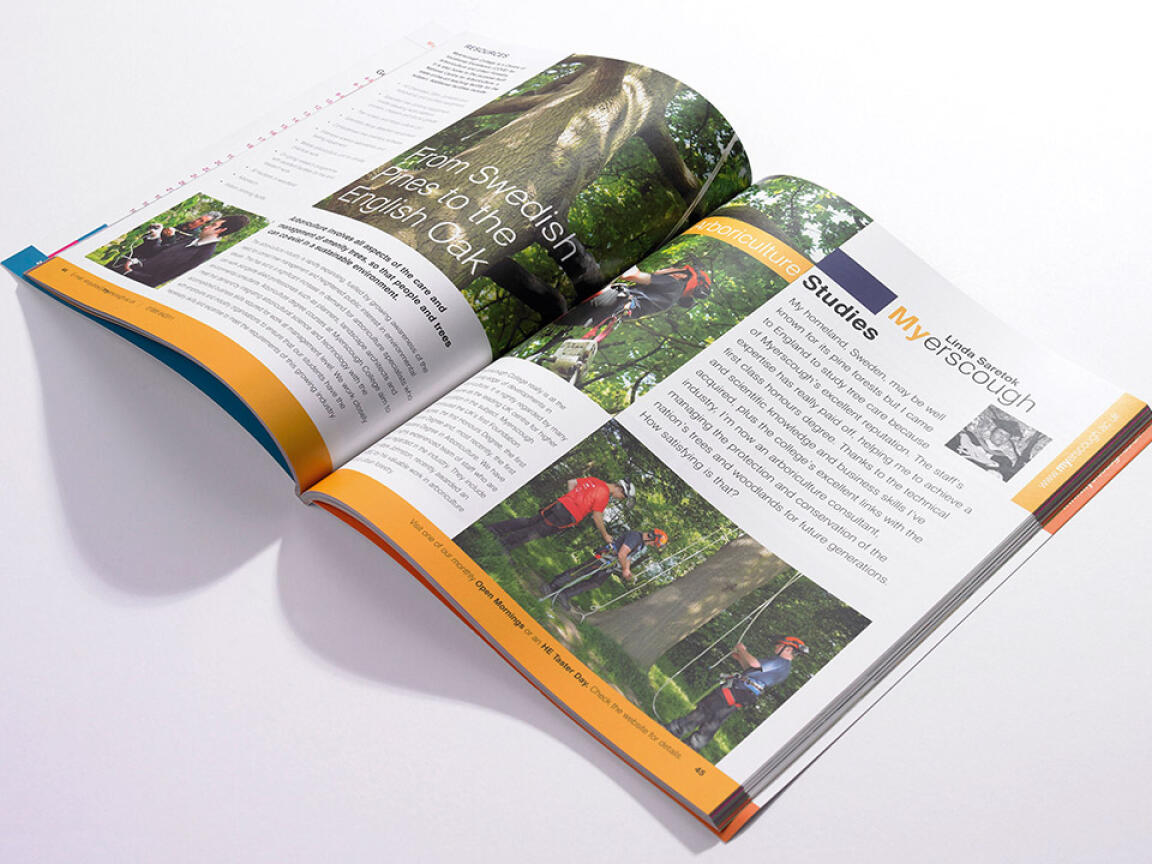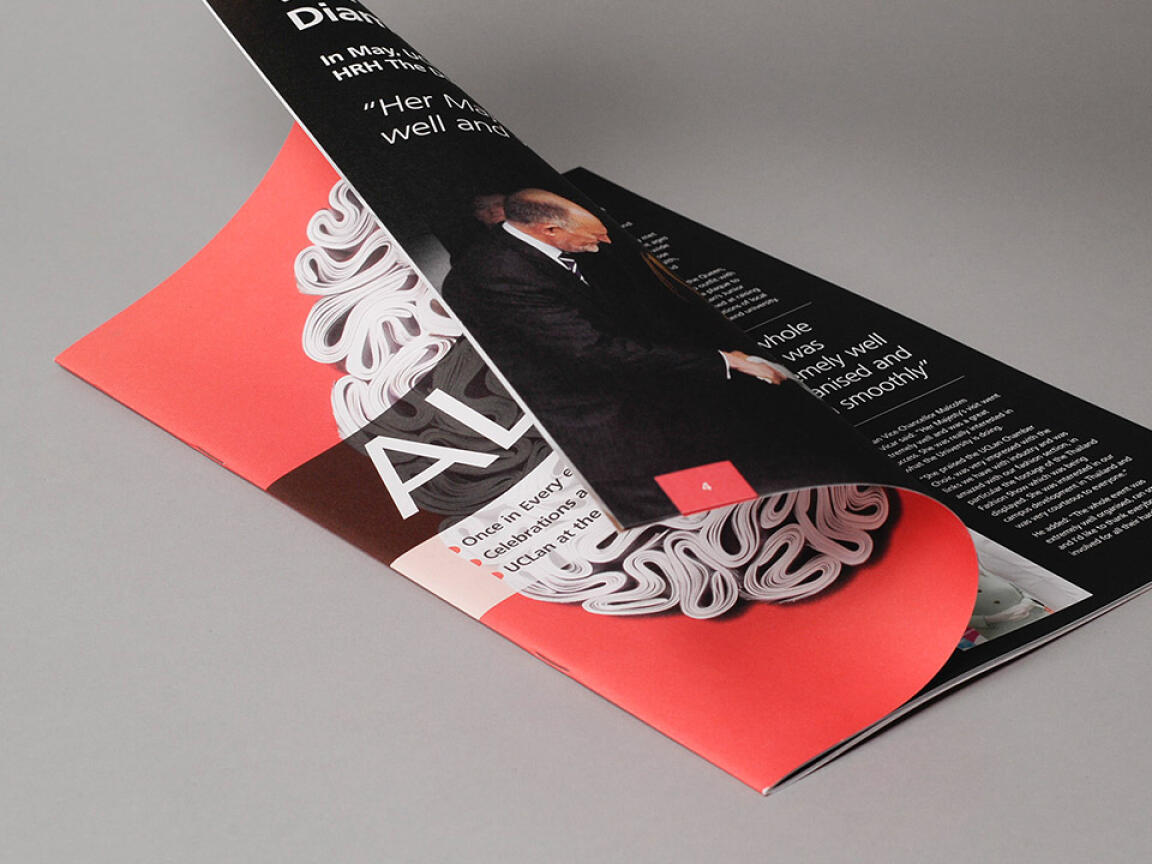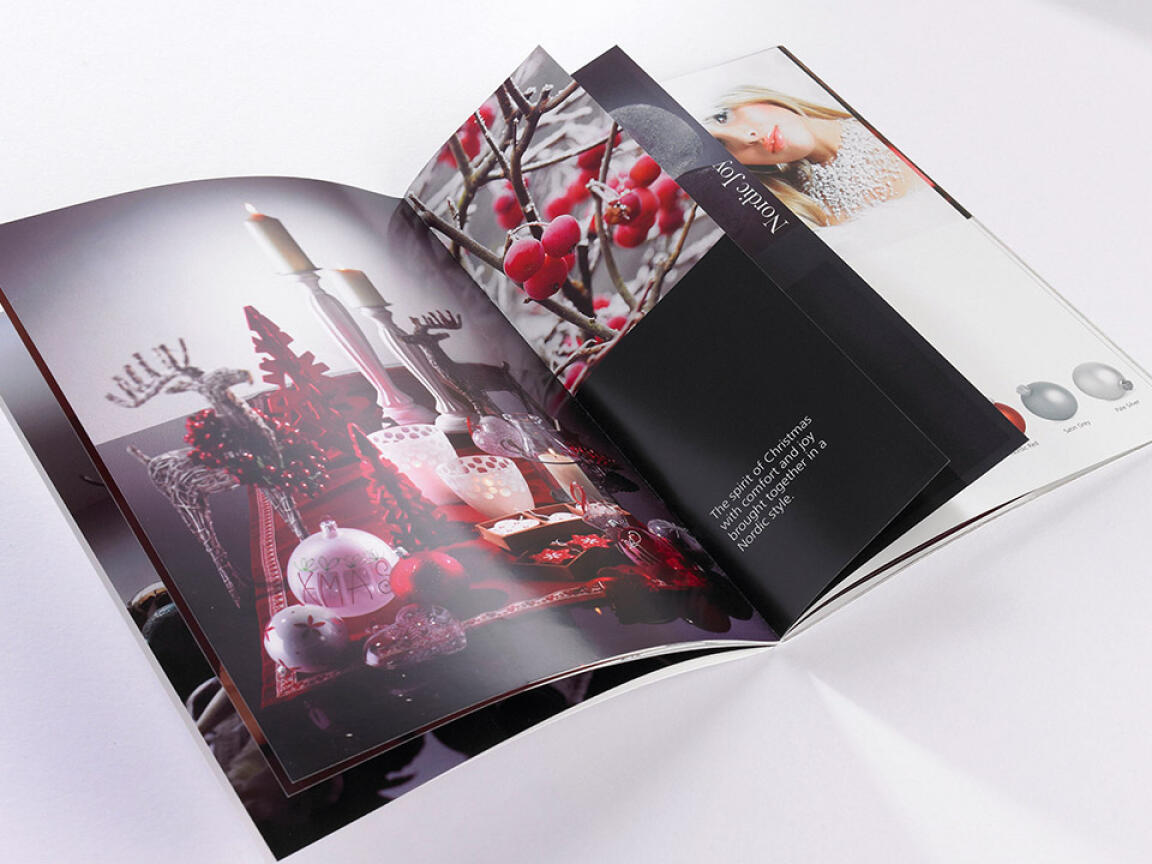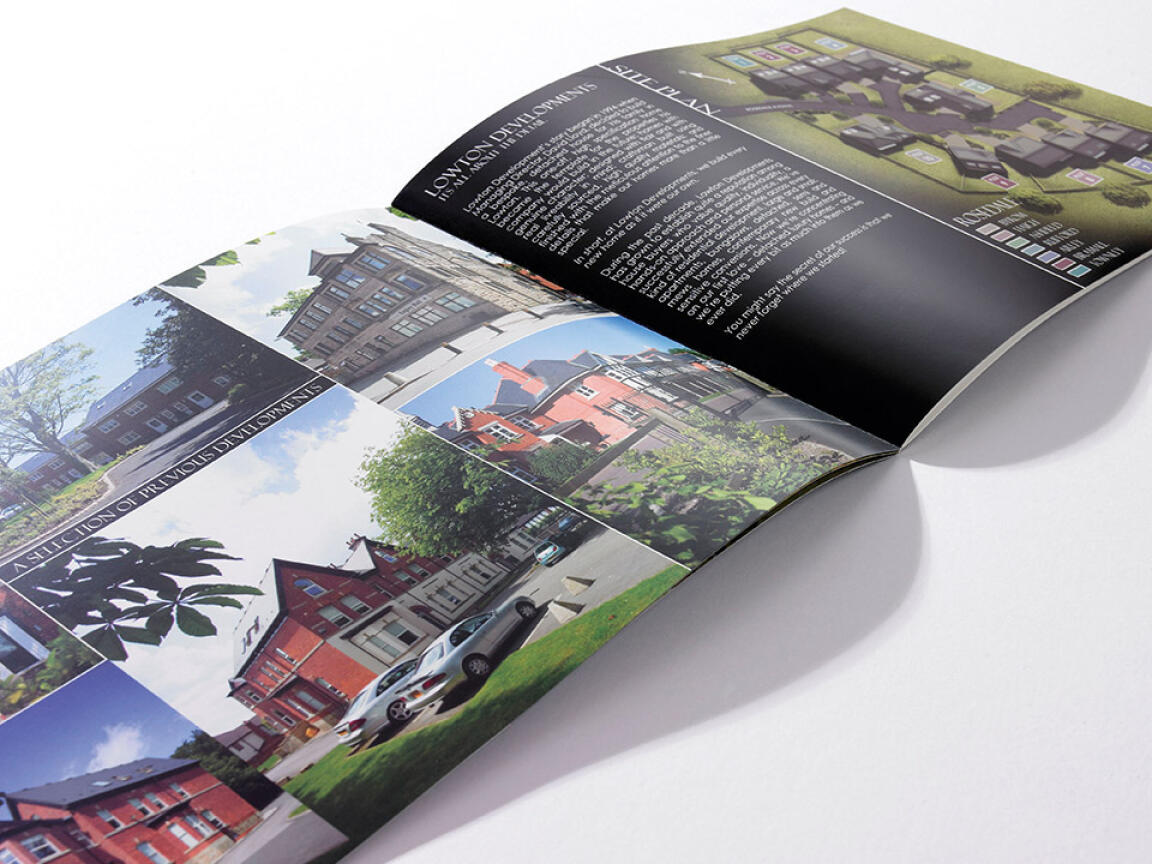 So, you've written your document and you need to get it out there into your customers or service users hands. You could e-mail… but people don't read e-mails any more. The best way of getting someone to sit up and take notice is to hold something in their hands. That's where your brochure comes in.
Price lists, catalogues, newsletters, programmes, manuals. Call them what you will. There is a whole range of products that comes under the heading of brochure printing. It's one of the most popular items we print so we've got a rough idea of what you need.
Keep it simple. Make it colourful. Make your ideas leap of the page and grab your readers' attention.
We are NB. Nice Brochures
It's that time of year again. You probably dread it. Compiling all of those documents and tables into a Report that nobody is ever going to read. However, it's got to be done and the deadline is looming.
Don't worry. We can help and help you plan to meet your deadline. We often get calls from customers saying "We need these by the 37th of Octemberary. When do you need the artwork?"
We can sit down with you and work out a plan to meet your deadline. We might get in trouble with the League of Printers for revealing the secret, but the trick is to work backwards. If the deadline is here, we need to despatch here, the Report needs to go into Finishing on this date etc. So we can work out when you need to have your artwork ready to meet your deadline.
We are NB. Negotiate Boundaries
Have you ever considered what a booklet is?
Take a piece of paper and fold it in half. You end up with four sides. Stick a few pieces of paper together, fold them and staple down the spine and there's your booklet. However, many pages you've got, it has to divide by four.
So bear that in mind when you're designing. You can't just sneak an extra page in and hope for the best. It has to divide by four. But, don't despair. This is an opportunity to be creative. Maybe move your text around and create a bit more space or break your pages up with some more images. The sky's the limit.
We are NB. Non-stop Balance
Your brochure is your shop front. It's your window on the world. That one piece of promotional material that you want the world to see. However, they will also judge you on what they see. So, you need it to look fantastic.
Yes, litho printing is for longer print runs. However, you don't need to be printing quantities to rival the Harry Potter books to take advantage of the benefits of the litho press.
Litho print does allow you to consider the finish of your brochure. You can make use of textured boards and different finishes to give your customer a real tactile experience.
We are NB. Natural Brilliance.
In the olden days (you know – more than three years ago), it wasn't worth ordering just a few brochures. The set up costs involved meant it was only really cost effective to print brochures in their thousands.
Thankfully those days are long behind us and massive improvements made to digital printing means you can have a print run numbering in just tens if you want. The quality will be fantastic and you won't pay the earth for them.
This means you can order just what you need, keep your operating costs down and when you need a few more, you can order just what you need and keep your operating costs down. Are we repeating ourselves? Good. We do like a repeat order.
We are NB. Never Bigger
If you're a school or college, the one thing you need to tell the world about how great you are, is a fantastic prospectus. There's usually a lot of information in a prospectus and there's the opportunity to create something a little more innovative than just your standard brochure.
You might want to consider a pocket on your cover to hold those extra bits of information you might be sending to your prospective students.
Also, if you've got a lot of pages then you'll need bigger binding too. Perfect (or PUR) binding gives more flexibility in the spine meaning your prospectus will last longer and be more durable than other binding processes.
We are NB. Nifty Binding
Everyone has a book inside them, so it's said. OK. So we might not be talking the next Jackie Collins bonkbuster here, but you might have written something about your favourite walks or the inner workings of the combustion engine. Whatever you passion we can help you share it with the world – or your immediate co-workers, friends and family.
Your organisation might produce a year book or members hand book. These books are usually quite prestigious and you want them to last. We have experience with producing case bound, hard backed books and can help you with this.
We are NB. Next Best-seller